David Snyder, CA USA
August, 1996
I do not know where either of my Pedersens were made, and neither has any head badge or serial number.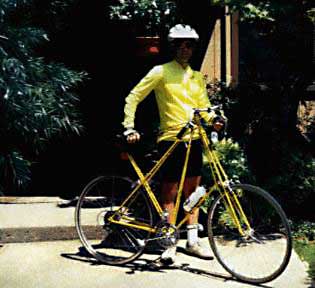 I've had the 1st Pedersen for only four months.
Using a 14 speed setup and 27" wheels.

Starting to work on speed.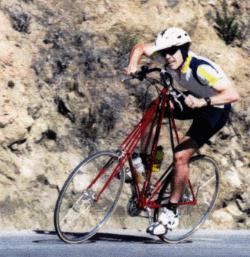 It appears I've forgotten my cleated shoes, had to borrow clip-pedals for this event, San Gregorio Time-Trial.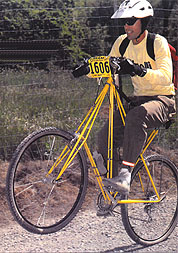 Pre-Riding Napa Course a day early
Raced Expert Class the next day, got 68 th out of 96 finishers. Very tough, rocky race course.
This the opening round ofg (Grundig) world cup series. Number plate is form 1 week earlier, Sea Otter Classic a huge local event. There, I got 11 th out of 200 starters. That was my 1 st off race race on a Pedersen. 3 Ring Crankset, 700c road Wheels, 45 Pararacer "Smoke" Tires, suspension stem.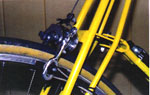 Modified caliper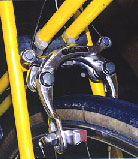 Plastic pipe reinforcements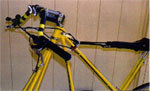 Off-road Pedersen
(Road tries fitted)