The Great American Bicycle Wheeze July/August 1986
Text and Photos by © Jonathan Lloyd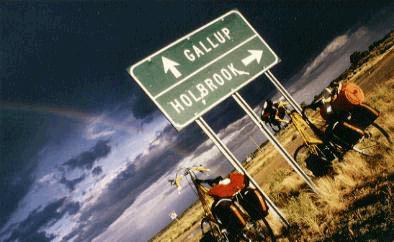 Jonathan Lloyd and cousin Simon Merrony on their way to Gallup, New Mexico.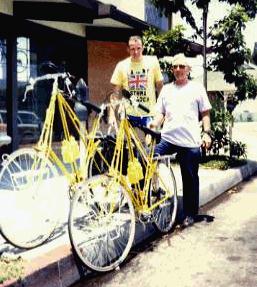 Jonathan Lloyd outside a Schwinn shop showing the two Cheltenham Pedersens that he and his cousin Simon Merrony used to cross the United States.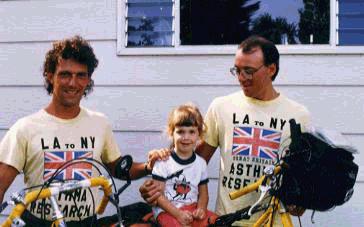 Simon Merrony (left) and Jonathan Lloyd (right) with their two Cheltenham Pedersens and the little girl of one of the many generous Americans who made their trip across the United States such a wonderful experience.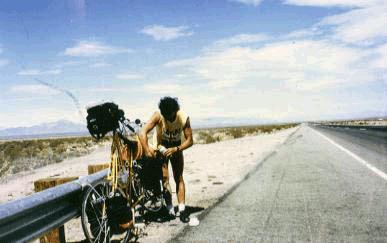 An idea of where you're going to be tomorrow and where you came from yesterday.
Simon Merrony desperately looking for ways to lighten up on his load.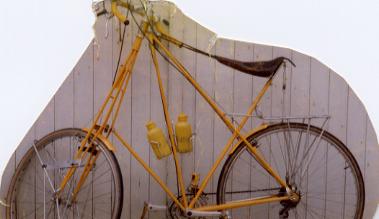 My Cheltenham Pedersen
Notice the racing position for the handlebars on the front fork structure.